The ability to serve a niche
Tailored solutions
When we claim to be different, it's not just something we say. As a small family business with its roots in grinding technology, we have been holding our own in the market since 1990 and are constantly developing new solutions for clients from a wide range of markets.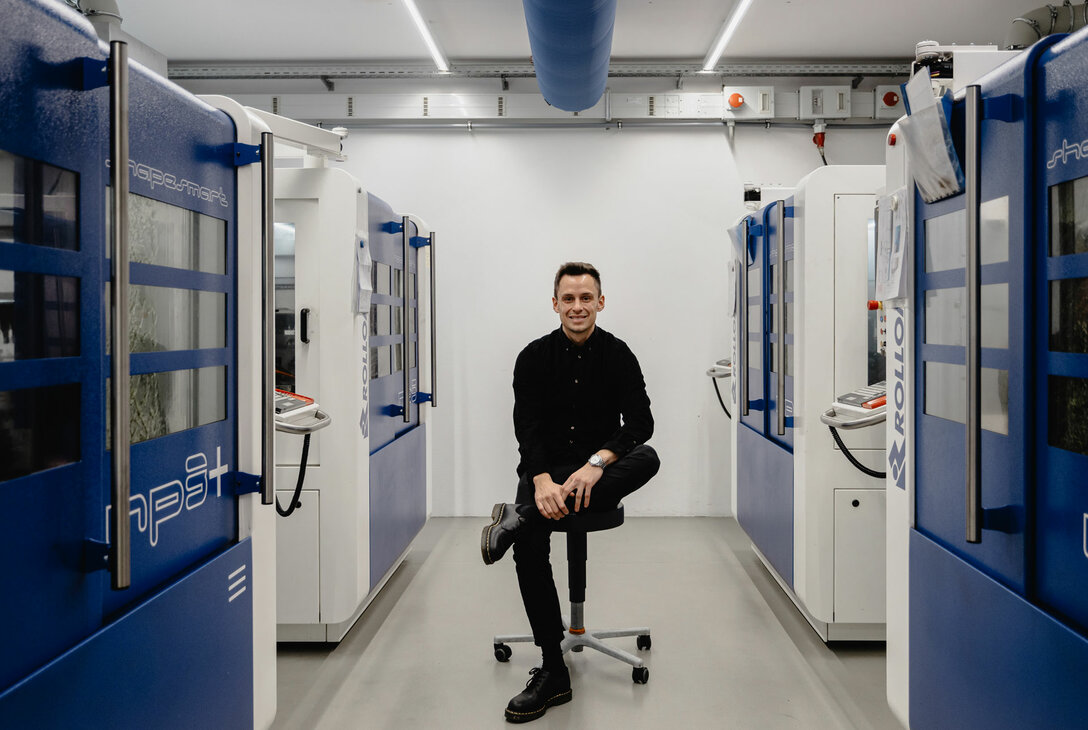 Owner-managed - with heart and soul
"We consistently concentrate on what we can do without losing sight of what is new. This is how we succeed in serving niches, but positioning ourselves broadly and independently in the niche. The special feeling for materials and processes, attention to detail, long-term thinking and fast action. That makes us unique!"

Just do it, it might be good!
Benefit from our services
Which materials, technologies and solutions fit your task? We tailor all process steps individually to you and your requirements. We accompany you in an uncomplicated and pragmatic way during the development of your product, provide quick samples and prototypes and develop efficient solutions for economical series production. 1 or 1,000,000? The main thing is precision!
Experience
Flexibility
Dedication
High-Tech
But a
long-term promise
We deliver quality because we approach our work with responsibility and dedication. Each individual contributes to customer satisfaction by performing their tasks with the utmost care. To this end, we have created a state-of-the-art working environment: Air-conditioned production areas and measuring rooms, the best machines and measuring systems - and processes that set the guardrails for the way we work: The new ISO 9001:2015 standard level brings transparency to operational processes and makes potential for improvement visible, which we want to use to get even better.
Certificate
Aus Verbundenheit zur Heimat
from here into the world!
Not far from the Ammergau Alps, just inside Upper Bavaria on the border with the Allgäu region - this is where we are at home. This is our home. A very special bond that is also reflected in our products. Always with the promise of passionately applying our feel for materials and tolerances. Until the last detail is perfect.
Together as a TEAM!
Our employees are the basis of our success. Everything that leaves our house bears her signature. Well-trained specialists are the guarantee for the highest quality and quick success.

At our production site in Bernbeuren, we have created an interesting environment in which our employees can devote themselves to their work with a lot of freedom. We consciously give freedom to make decisions and reward independent action. Everyone takes responsibility and participates as a team in the company's success.